Translations
We specialize in translations including certified or legalized translations. As such, we provide guaranteed professional services and express delivery options.

A high quality translation does not mean a word-for-word translation. Translation is a complex language process in which we take a series of substantial steps, from assignment to delivery. Our quality is the result of cooperation with native speakers and college-educated translators with long-term experience. Moreover, every translated text is proofread for factual accuracy, free of charge.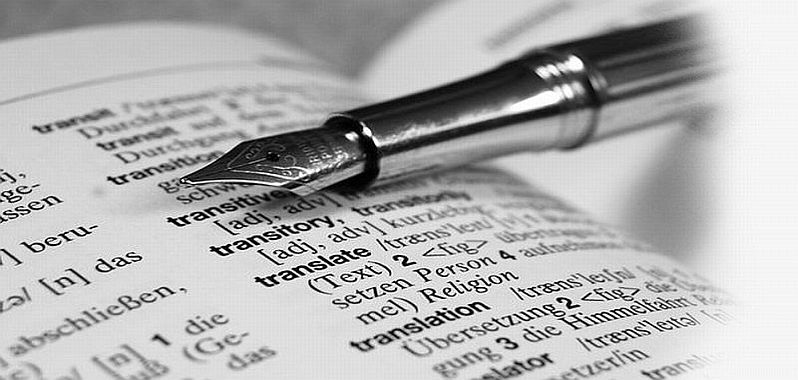 Certified translations
We mainly focus on certified or legalized translations. We provide translations verified by a certified translator in all language versions, and moreover with express delivery dates. If you need a translated Birth certificate, Graduation diploma, Marriage certificate or Extract from Criminal Register, we are at your disposal.
What we translate
We translate all common documents, technical manuals, material safety data sheets, project documentations, contracts and other legal documentation, promotional material, business correspondence, annual reports, websites and much more.
Specialization
Our team have already tackled many specializations, so there is just little that would surprise us. Our team is large and well qualified to meet any requirement of our clients.
The most frequent areas we translate include: mechanical engineering, safety engineering, automotive industry, electrical engineering, economy, finances and banking, trade, logistics, law, marketing and others.
Languages
We work with many translators of various world languages who are often bilingual or speak several languages. This allows us to provide a high quality linguistic service in all possible langauge combinations, such as English/Chinese, German/French, Catalan/English, English/Italian etc.
How does it work?
We accept texts for translation by email,

mail

or

in person

The calculation for all translations is free of charge

The prices of translations are stated per standard page (SP - 1800 characters incl. spaces)

The minimum charged quantity per order is 1 SP

The resulting number of standard pages is rounded to one decimal place

The resulting number of pages in certified translations is rounded to one page

The standard amount of SP per business day is 7 SP

The calculation of standard pages is based on the target text

The standard page for translations of texts in Excel and PowerPoint is 250 words

We deliver translation electronically, on data storage or printed

We archive your orders

Loggos
Translation Agency
Tel.: +420 773 557 34
E-mail: loggos@loggos.eu